About me
Et eunt homines mirari alta montium
et ingentes fluctus maris
et latissimos lapsus fluminum
et oceani ambitum
et gyros siderum
et relinquunt se ipsos

St. Augustine, Confessiones, X, 8,15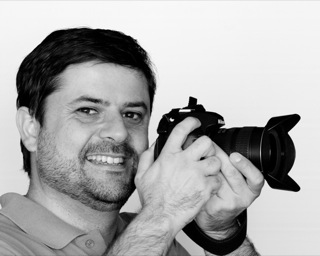 Hello, visitor. My name is Fabrizio Giudici, I was born in Genoa, Italy, and I work as a software engineer through my small consulting company. But here you will only see my photo diary, which began in 2003. There are galleries of my travels, memories, articles related to my field notes and a few reviews of my equipment. I often simply write the things I just learned or experienced so I don't forget them.
Although I try to apply myself with seriousness and determination, I am certainly not a professional, nor one of the many amateurs who think they have some hidden talent: I simply take photos for fun, to spend pleasant time in the open, to contemplate God in the beauty of Creation.
My favourite themes are landscape, birds and other wild animals, flowers and butterflies, traditional architecture, such as churches, castles and villages; airplanes too, although most of the photos of these subjects, dating back to the time I was shooting with film, are not present on this site.
My relationship with photography — after some impromptu attempts — dates back to 1996, when I started regularly traveling for work; first to Italy, then to Europe and the United States. For a few years I remained at the absolute amateur level, simply taking a few photos of the places where I travelled to; but after some time I definitely got involved in a more serious way, carefully planning my trips.
---
Questo sito non è una testata giornalistica in quanto è aggiornato senza alcuna periodicità; non può pertanto essere considerato un prodotto editoriale ai sensi della legge n. 62 del 7.03.2001.