The Samyang 8mm ƒ/3.5 fish-eye is an excellent lens for some kind of landscape shots — it doesn't always even requires geometric correction when there are not straight lines, given that you take some care in composition. I've used it in the past with my Nikon D7000 and now it came the day to try it with my new Sony NEX-6, by means of an adapter for the F-mount. In general, mounting an adapted lens is not a problem, but there are some things, unexpected by many, that might affect the final result.
But it seems there are not problems in this case. Images are very good, there are no colour casts (one of the problems that might occur with adapters), and details are sharp even at the borders (see below, at the left and right border). I have the impression that there's overall less sharpness than with the D7000, but it could be just an impression — in any case, the difference would be very small.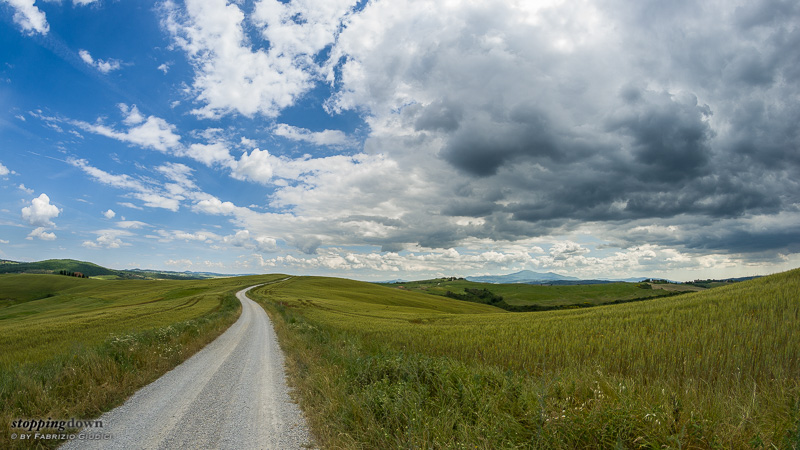 Comparing with the Nikon D7000, shooting is now much easier thanks to the integrated live histogram of the NEX-6. Exposure with a landscape shot and a fish-eye is tricky because you're putting into the frame lots of things with high chances of a very high contrast; the light meter basically doesn't work and I've always went with a trial-and-error bracketing approach, looking at the histogram after the shot. With the live histogram, I can "expose to the right" and get the right exposure at the first shot.